Include Complimentary, Neck Shave, Rejuvenating Scalp / Neck / Shoulder Massage and a Cold Beverage.
| Haircuts | 1 |
| --- | --- |
| Men's Haircuts | 25 |
| Seniors Haircut (Mon-Fri) | 22 |
| Kid's Haircuts (8th Grade And Below) | 20 |
| Razor Fade | 29 |
| Lineup | 10 |
| Mustache Trim | 7 |
| Beard Trim (Clippers Only) | 15 |
| Goatee | 10 |
| Men's Color By Consultation | |
Include Complimentary Neck Shave, Rejuvenating Scalp / Neck / Shoulder Massage and a Cold Beverage.
Shaves & Facials
1
Head Shave
30
Old Fashioned Shave
30
Lenny's professional straight razor shave utilizing hot and cold towels, exfoliating scrub, warm creme lather, and moisturizing balm for a perfect shave every time. Complete this service with a rejuvenating scalp, neck and shoulder massage.
Relaxing Facial
30
Relax and close your eyes and get pampered with hot towels, customized mask targets black heads and clogged pores, leaving the face calm, refined and smooth. Finishing with a relaxing facial massage. Relaxation is guaranteed for men's skin.
Treatments
1
Scalp Treatment
35
Pure essential oils are therapeutically massaged into the scalp, restoring balance to the skin. Scalp treatment specially formulated to increase circulation to the scalp, increase hair growth and strengthen hair. Recommended for everybody.
Nails
MANICURE / PEDICURE
21/35
SPA MANICURE / PEDICURE
31/55
Transform the hands and feet with this luxurious ritual, customized to meet personal needs. Start with a soothing aqua therapy soak, grooming of the nails and cuticle care, followed by a gentle scrub. Enjoy a relaxing soothing massage with a rich Hand and Foot Relief crème, finishing with a personal peach paraffin sleeve for ultimate hydration.
HAND & FOOT TREATMENT
69
Start with a soothing Rosemary Mint soak, followed by a luxurious scrub. A hydrating mask will be applied to the hands and feet to restore moisture for rough and dry skin. Enjoy a relaxing hands, legs and feet massage with a silky organic rosemary mint body lotion that will cool and revitalize you. Finish with a peach paraffin sleeve application, which helps to penetrate moisture deep into your skin, leaving you with an ultimate relaxation.
Custom packages are available.
Packages
Traditional Package
50
The perfect way to experience Men's Haircut followed by a most relaxing Old Fashioned Shave.
The Groomsmen's Package
50
The Groomsmen Package is the perfect way to have your wedding party looking fresh and well groomed for the big day! Let's get started with Men's Haircut & Old Fashioned Shave.
Royal Package
80
Indulge yourself! C'mon.. You deserve it! Start with Men's Haircut followed by an Old Fashioned Shave and a Relaxing Facial massage.
Custom packages are available.
Lenny's Barbershop provides our clients with products of highest quality that relaxes your mind and soothes your senses with every application.
Aveda
Aveda Mission Statement
Our mission at Aveda is to care for the world we live in, from the products we make to the ways in which we give back to society. At Aveda, we strive to set an example for environmental leadership and responsibility, not just in the world of beauty, but around the world.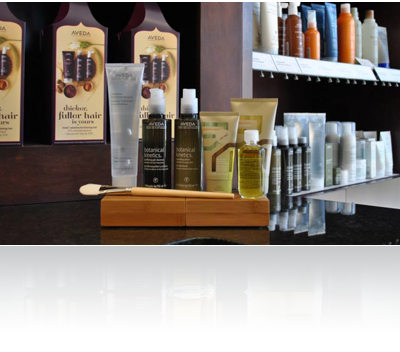 Suavecito Moroccan Oil Johnny B.